Freelance
Full Time
Temporary
£22/HR - 60 Hours Per week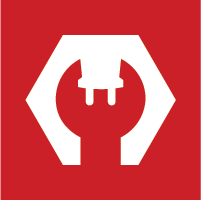 Mechanical Contractor – Outside IR35
We are looking for Mechanical fitters for a project in Halewood.  This is working within Jaguar Land Rover factory and is installing our client's equipment.  Our client supplies bespoke test and assembly machines to the automotive industry.
Details of the work are as follows;
Start Date:                           Mid May
Contract length:                Approx 4 Months
Rate:                                      £22/HR – Free Site Parking
Hours:                                   10 Hours Days, 60 Hours per week
Essential
·         Proven experience in mechanical fitting
·         Good knowledge of machining processes and competent in turning, drilling, reaming, surface grinding, welding, gas cutting, fabrication and workshop practices
·         Proficient in reading and working to general arrangement drawings, hydraulic and pneumatic schematics.
·         Background in machine tool build process, the use of tools and equipment to build machinery from drawings and schematics.
·         Good understanding of limits and fits, able to recognise when a movement or location is satisfactory.
·         Good understanding of the use of measuring equipment, both metric and imperial, to set up fixtures or check assemblies for correct critical dimensions.
Preferred
·         Great understanding of mechanisms, new or old, and be capable of identifying a fault or issue that may render a mechanism inoperable.
·         Used to working within fine tolerances and achieve high standards of geometric compliance associated with the industry.
·         Skilled in the use of lifting equipment such as slings, types of slinging, and general crane safety.
·         A good working knowledge of pipe and pipe fittings, both parallel and tapered, Be able to mount and pipe hydraulic and pneumatic circuit elements, in both hard and soft pipe.
·         Good basic knowledge of engineering adhesives, sealants, lubricants, standard locking and dowelling systems.
Advantage
·         Automotive industry (Ford, JLR) experience
·         Served an apprenticeship or trained under a recognised scheme in a related trade such as fitting, toolmaking, instrument making etc.