Freelance
Full Time
£28/HR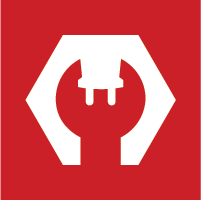 Mechanical Supervisor
Rate: £28/HR
Hours: Up to 10 hours per day
Start Date: ASAP
Duration: Long Term (12+ Months)
Location: Bristol
We are currently looking for a Mechanical Supervisor for a project located in Bristol.  The project is working on a new state of the art recycling centre.  The value is £2M mechanical package.
Duties include
·         Assist with preparation of technical submittals
·         Assist with contracts managers with procurement of major buy items such as plant and equipment.
·         Keep a daily site diary, including details of operatives on site, tasks completed, delays and accidents/near misses.
·         Carry out IME site inductions for all operatives coming on to site, including specialist sub-contractors. Ensure all operatives have also completed main contractor site inductions.
·         Coordinate and plan the sub-contract resources – make sure that the sub-contractors have the required amount of labour to keep with main contractor programme. Ensure that the sub-contractor is working in the areas that are to be prioritised.
·         Communicate and drive the main contractor to ensure their programme is being met and that we are being given areas for various stages on installation as and when required.
·         Prepare weekly internal orders along with the site stores manager. Multiple orders should not be placed every week.
·         Work alongside the store's manager to make sure orders are being delivered as and when required.
·         Ascertain quantities of materials required for each section of works and ensure the sub-contractors are not using excessive materials.
·         Ensure excessive length/wastage is not being left on pipework etc.
·         Ensure the site is being kept tidy and waste materials are being tidied on a daily basis.
·         Complete a full progress report complete with photographs on at least a monthly basis or more frequently if required.
·         Complete monthly H & S site audits.
·         Ensure weekly plant and access equipment checks are completed – along with stores manager.
·         Ensure the adherence to all site safety and quality standards.
·         Monitor hire equipment on site at all times and make sure anything which isn't being used for a period of time is off hired immediately.
·         Have detailed sign off procedures on place for various stages of installations (1st fix, 2nd fix, testing etc)
·         Attend on site huddle meetings with other trades as required.
·         Attend M & E progress and co-ordination meetings alongside the contracts manager.
·         Keep a record of all additional works/site instructions by keeping day works book up to date.
·         Programme specialist sub-contractors so they are coming to site as and when required to complete their works.
·         Mark up as-installed drawings as the contract progresses – not to be left until the very end.
·         Manage the testing and commissioning so that all certification is in place in advance of handover.
·         Keep an interest of what is going on with the electrical trades so cover can be provided in the event of electrical supervisors being off on leave.
Requirements
·         Valid Skills card
·         SSSTS or SMSTS
·         Previous Supervision experience overseeing up to 20 operatives
·         Excellent attendance and punctual history
·         2 x professional references