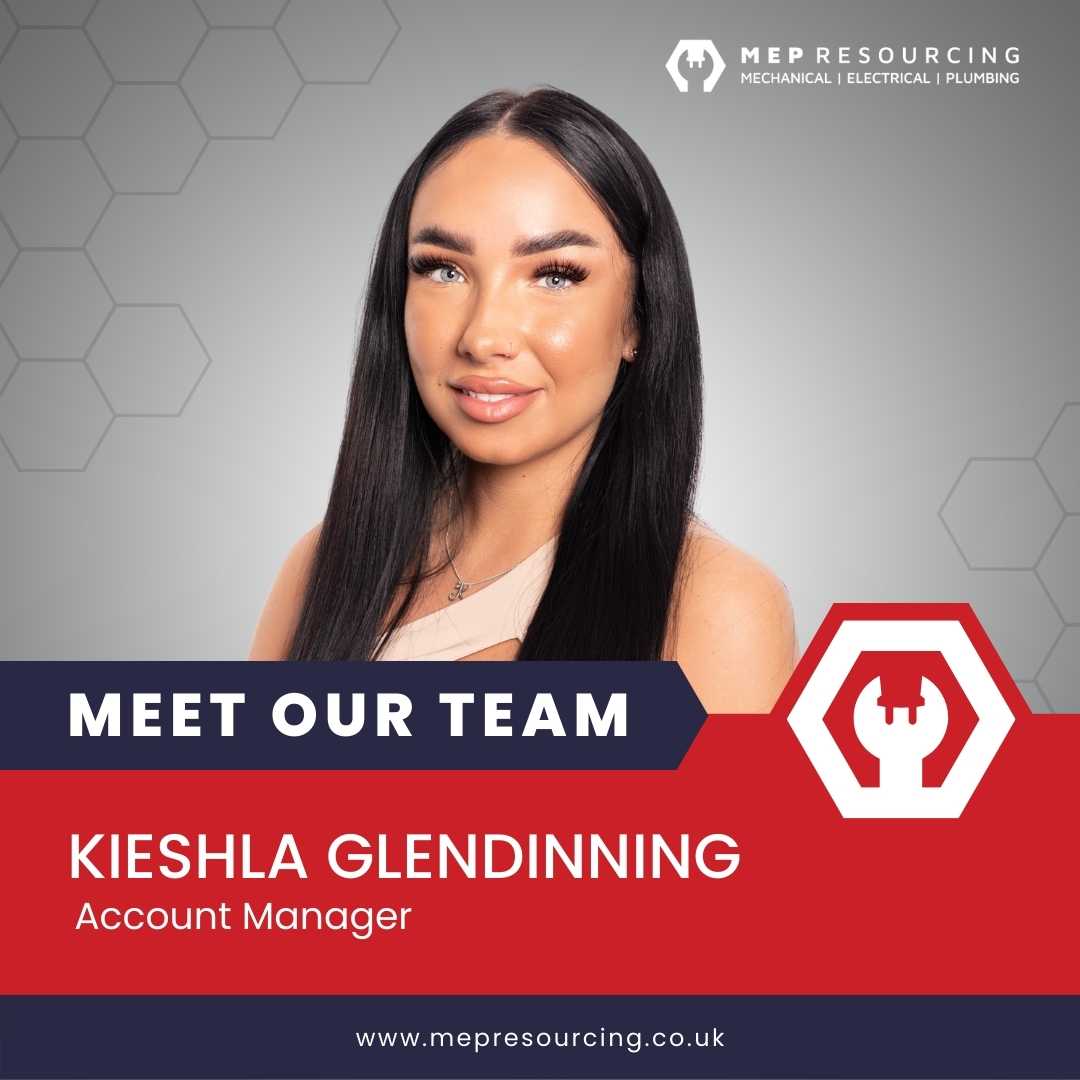 We're back with the second instalment of our Meet the Team feature to introduce another member of our wonderful team. Today we're introducing our delightful Account Manager, Kieshla Glendinning.
Tell us a little bit about yourself
In July 2021, I spontaneously moved from Ireland to Liverpool which has been such an adventure, but I've enjoyed every minute of it. I joined MEP Resourcing about ten months ago which has made my experience in Liverpool so much better. I'm so happy I joined the team. I am a bubbly and happy person, and if you asked anyone that knows me, they'd say I'm a bit crazy – but the good kind! I'm also a big lover of wine, food and puppies.
How did you come to join MEP Resourcing?
Back in Ireland, I owned a beauty salon and connecting with clients and giving them an exceptional experience was my passion. I knew what recruitment would entail, and I knew my competitive nature would drive me to be successful. Then, I came across MEP Resourcing and after my interview, I knew I'd love it here!
In your role, what do you do?
I am primarily focused on meeting and building relationships with new clients and ensuring I provide them with a service that works for them. I also manage my clients' accounts and build relationships with our candidates, so I can place them in roles they're best suited to.
What do you enjoy most about your role?
I love a challenge… and recruitment has the perks of being both challenging and rewarding. When I place a candidate in a role they're eager to pursue, or if a prospective client comes to me with a position they've had no luck filling and I find what they're looking for, it leaves me feeling elated!
What is it like working with the rest of the team?
I honestly couldn't imagine my life without my team members now, so much so that I consider them a family. Everyone has been so welcoming and grown to become really close. They've made such a positive impact on my life and experience in Liverpool.
What do you enjoy about working in the M&E sector?
I really enjoy getting the PPE gear on and visiting sites. Before I joined MEP Resourcing, I didn't know much about construction except for what I heard from my dad, who works in industry himself. It's safe to say he's shocked that I now know more about construction than he does.
What do you enjoy most about working with clients?
I have great relationships with my clients and I always check in on them and pay them a visit whenever I can – with doughnuts, of course! I enjoy looking after them, so knowing I contribute positively and support their growth is very rewarding.
What do you enjoy most about working with candidates? 
I have brilliant relationships with my candidates too. I always keep in touch with them, check in every week, and always give them a call once they've finished a project with us. I ensure they know I'm only a call away if they need anything, no matter how big or small.
What do you enjoy doing when you're not working?
I'm a social butterfly; I love spending time with my friends, visiting nice restaurants and drinking wine together. I also enjoy going to the gym and working out.
Connect with Kieshla on LinkedIn
Tel: 0151 665 0170