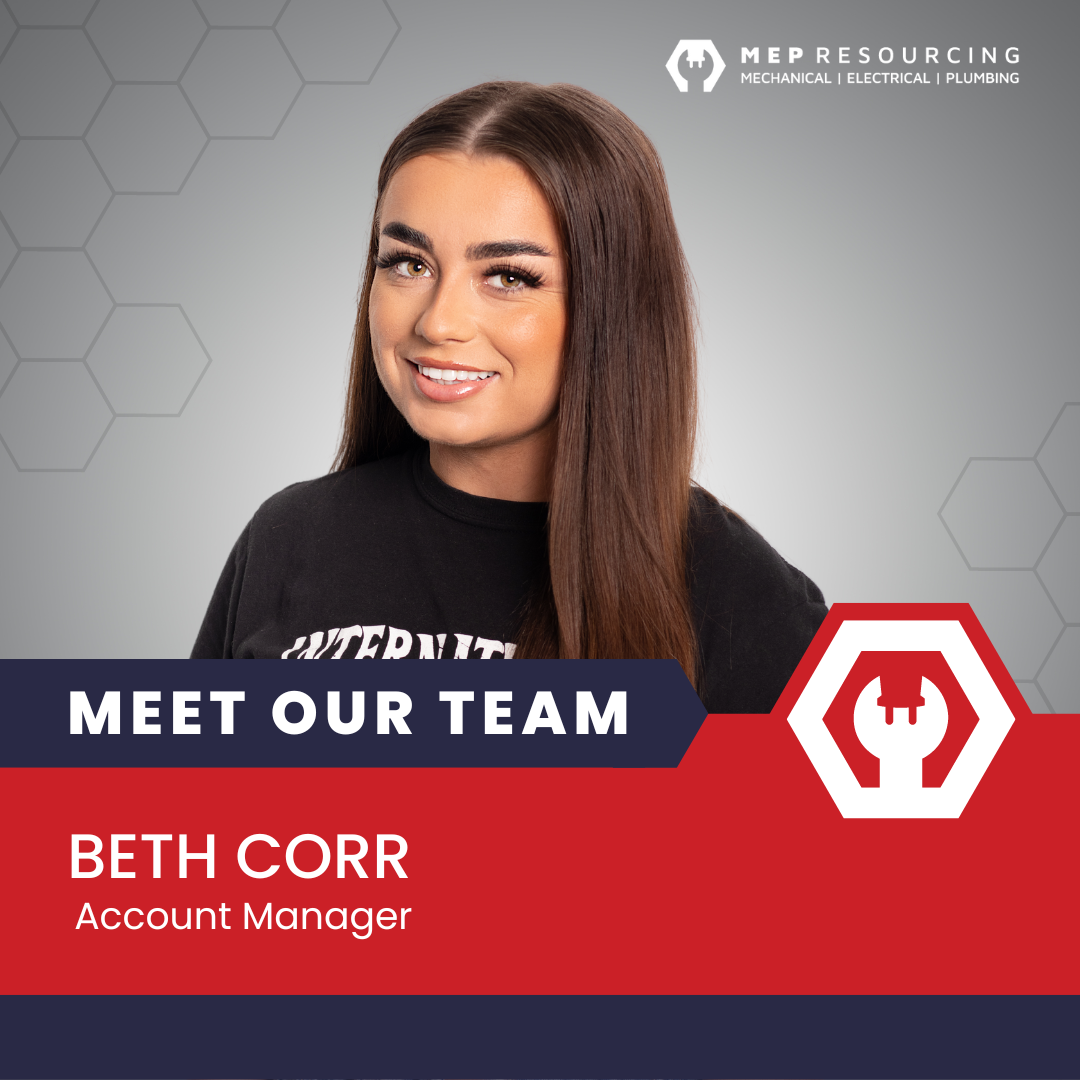 This month, as part of our Meet the Team feature, we're introducing another member of our team. Today you can learn a little about our wonderful Account Manager, Beth Corr.
Tell us a little bit about yourself
After graduating last year, I moved straight to Liverpool from Northern Ireland and dived into recruitment. I'm very outgoing and optimistic, and I love going out for cocktails and having a laugh with my friends.
How did you come to join MEP Resourcing?
I studied Human Resources at university and was specifically interested in the recruitment process as I enjoy working directly with people. I began working for another recruitment company in Liverpool, and I was really enjoying the role. My friend and roommate, Keishla, was looking for work, so I told her to try recruitment because I knew she'd enjoy it, which was when she found MEP Resourcing. She told me it was a great company to work for so as soon as a vacancy came up, I didn't hesitate to apply, and the rest is history!
In your role, what do you do?
I'm currently responsible for placing the most suitable candidates on projects for our clients. In addition, I contribute to the growth of MEP Resourcing regarding our clients and candidates, and I visit new sites to bring in new and repeat business.
What do you enjoy most about your role?
I enjoy how rewarding this role is and that my hard work is noticed and appreciated every week. I also love knowing that if I need support with anything, my whole team will jump at the chance to help me. Everyone in our team wants to see each other be successful!
What is it like working with the rest of the team?
Our team is fantastic, we're always genuinely supportive and encouraging of one another, and we always have a laugh together. I joined the company in May, and it already feels like I'm part of the furniture, and I've been here forever – but in a good way!
What do you enjoy about working in the M&E sector?
It's exciting working in a specialised industry. I've learned so much about the sector, as it's not something I was familiar with prior to joining MEP Resourcing.
What do you enjoy most about working with clients?
I enjoy exceeding their expectations! Clients often come to us when they need help recruiting the right people for a project. Our work behind the scenes and the process we take our candidates through allows us to provide them with the best workers possible, impressing our clients every time!
What do you enjoy most about working with candidates?
Seeing our candidates go to work on a Monday morning! I enjoy knowing I've helped them find work and ensuring they're making money. People have lives to live and bills to pay, and I hate seeing anyone out of work.
What do you enjoy doing when you're not working?
I love taking trips with my friends and visiting my family for some quality time back home. I also enjoy going out for the occasional cocktail (or two) and cooking delicious meals with my girls… with lots of belly laughs!
Connect with Beth on LinkedIn
Tel: 0151 665 0170