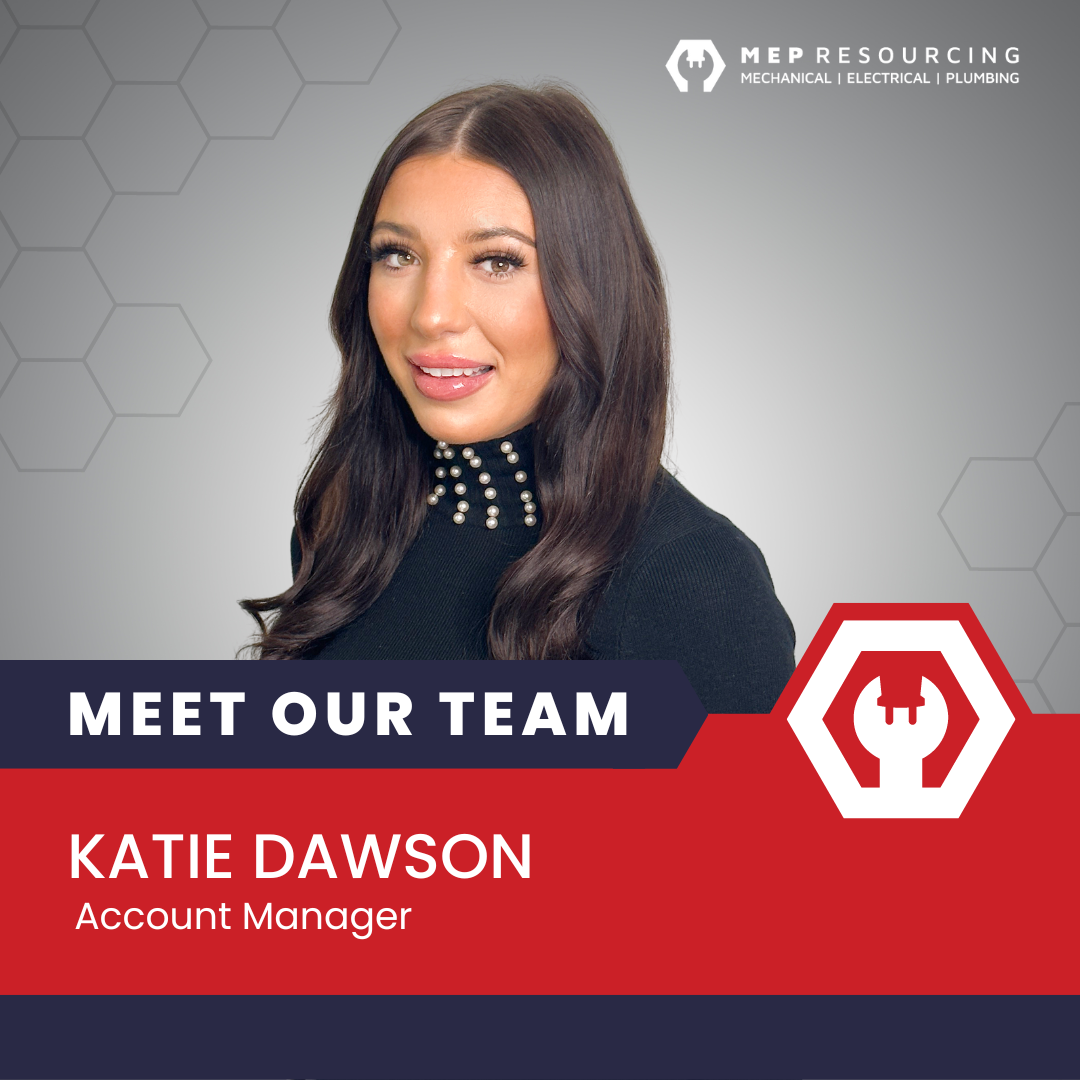 As 2022 comes to an end, we thought it would be the perfect time to introduce the final member of our team, our talented Account Manager, Katie Dawson. 
Tell us a little bit about yourself
I initially wanted to become a teacher, which was what I studied for at university, but after I graduated, I went travelling and eventually decided I wanted to try something new. MEP was exactly what I was looking for, I enjoy my role and I've progressed so much in just 18 months, I'm excited to see how my career will evolve in the future. When I'm not working, I enjoy spending time with my friends and family, usually trying different restaurants together – I probably should have become a food and wine connoisseur!
How did you come to join MEP Resourcing?
I graduated from university with the intention of becoming a primary school teacher, however, after going travelling, I decided that wasn't the career I wanted to pursue. I managed a very busy and popular restaurant in Liverpool city centre while I was at university and enjoyed interacting with customers and providing them with excellent service, it was a rewarding job. So, I decided I wanted to work in a sector similar to hospitality, where I could work with customers and provide a service for them, which led me to recruitment and finding MEP – and the rest is history! 
In your role, what do you do?
I joined MEP Resourcing as an Account Manager, working with specific clients. I've enjoyed getting to know my clients and working with them on long-term projects, I've built some brilliant relationships with them. I'm currently moving into a Business Development role, so I've been meeting and working with new clients, creating a tailored service for them, which has been really exciting.
What do you enjoy most about your role?
Every day is different, from managing accounts and business development to supporting the team as they progress in their own roles. However, what I enjoy the most is working with my team to ensure they have a clear path to get to where they want to be and supporting them in developing and maintaining great relationships with clients. Seeing them achieve their goals is very rewarding.
What is it like working with the rest of the team?
Our team is one in a million, I couldn't imagine working without them. The team are so motivated and optimistic, it's a great environment to work in. We're all very supportive of one another, and it's always a celebration when someone achieves a goal or ambition.
What do you enjoy about working in the M&E sector?
I never thought I'd work in the M&E sector, but now I can't imagine working in another sector because it's so enjoyable. Getting to see projects from the start through to completion and being a part of the process is so rewarding.
What do you enjoy most about working with clients?
I'm a genuine people person, so I enjoy meeting new people from all over the UK. I enjoy going to visit clients and getting to know them, it helps me understand how they operate and allows me to ensure I provide them with the best possible service to get their projects completed. It's very rewarding watching our clients' projects come together.
What do you enjoy most about working with candidates?
 I love building relationships with candidates and being a part of their career journey, helping them find a role that best suits them. I always check in and make sure they're happy on-site and let them know I'm only a call away if they need help with anything. Candidates become more like friends over time. 
What do you enjoy doing when you're not working?
When I'm not in the office, I'm a social butterfly – you can usually find me in a restaurant or at a bar with my friends or family. I love travelling too, I go away every couple of months, even if it's just for a long weekend. I've travelled most of Europe and Asia and I'm excited to explore more places over the coming years.
Connect with Katie on LinkedIn
Tel: 0151 665 0170